Family Medicine, an official journal of the Society of Teachers of Family Medicine, aims to publish high quality, original scholarship about education in family medicine and primary care. The journal publishes original research, systematic reviews, narrative essays, and policy analyses relevant to the discipline of family medicine, particularly focusing on primary care medical education, health workforce policy, and health services research. The journal does not publish clinical review articles.
Family Medicine is committed to advancing efforts towards inclusion and antiracism in all journal-related activities. We endeavor to eliminate bias and racism in our editorial process and published content. Read the full diversity statement. 
E-ISSN: 1938-3800
Recently Published
Impact Over 3 Years of a Family Medicine-led Addiction Medicine Curriculum for Medical Students
Anne Keenan, MD | Elizabeth Sopdie, PhD | Jack Keilty | Kirby Clark, MD
Changing Missions of Medical Schools and Trends in Medical Student Diversity
Kendall M. Campbell, MD | Dmitry Tumin, PhD | Jhojana L. Infante Linares, MS | Laura Porterfield, MD | Tibor Kisel, BS
Passing the Torch: A Mother–Daughter Journey in Family Medicine
Rebecca Lach, MD, MPH | Tammy C. MD, MPH | Jeffrey Borkan, MD, PhD
Racial Trauma and the Physician Craft: From Understanding to Humility
Anne C. Jones, DO, MPH



Author Tips
Mistakes That Authors Make in Their Submissions to Family Medicine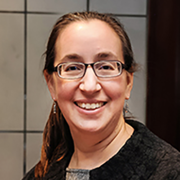 The Family Medicine editorial team wants authors to be successful and has come up with the following list of common errors to avoid when submitting a manuscript.
The journal is interested in curriculum designed for medical students and residents, projects that impact resident and faculty work life, as well as policy papers that comment on issues related to the discipline. The journal is also interested in papers describing DEIA initiatives developed in departments, residencies, and medical schools. We publish research, narratives, and commentaries.
It is our hope that this blog post helps authors consistently submit strong papers in the future.