Promote this Issue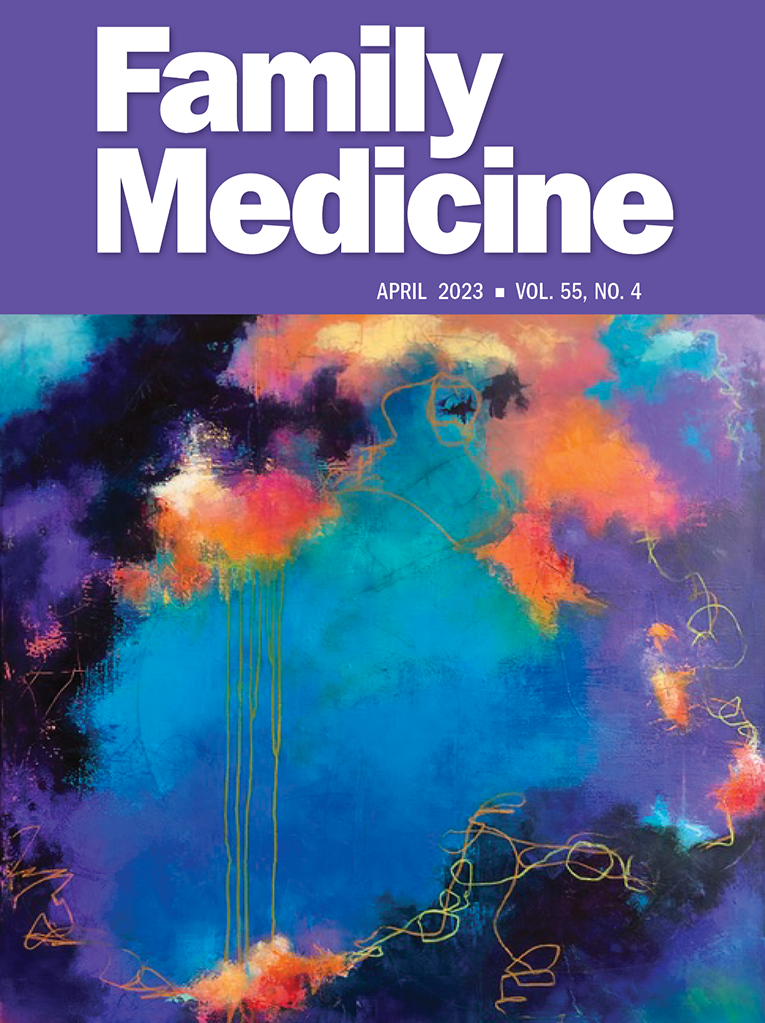 About the Cover:
Storms happen, lots of them. But sometimes a storm, illness, or loss, can clear the air for what's next. We can see more clearly what matters and what our options are. 
©Artist: Geri deGruy
Interested in submitting a photograph, painting or artwork for consideration for a future 
Family Medicine
issue cover? Send the high quality digital image to
tbrazelton@stfm.org
.
April 2023 Vol. 55 No. 4
EDITORIAL
ORIGINAL ARTICLES
BRIEF REPORTS
NARRATIVE ESSAYS
BOOK AND MEDIA REVIEWS
LETTERS TO THE EDITOR
PRESIDENT'S COLUMN